Just thought I'd post up showing the differences between a genuine Mikuni VM26 carb and the chinese copies that are floating around.
Initialy they look similar but when you know what an original one looks like it becomes all too easy to spot. Please dissregard the velocity stack as I didn't get time to remove it.
On the left in the pics is a cheap copy and on the right is a gen mikuni VM26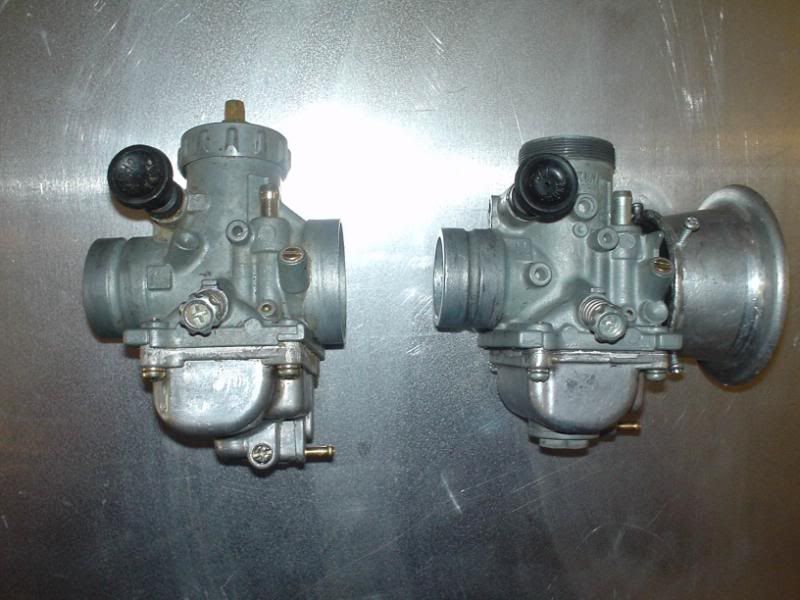 The original has the name on the choke side whereas the copy it's on the other side.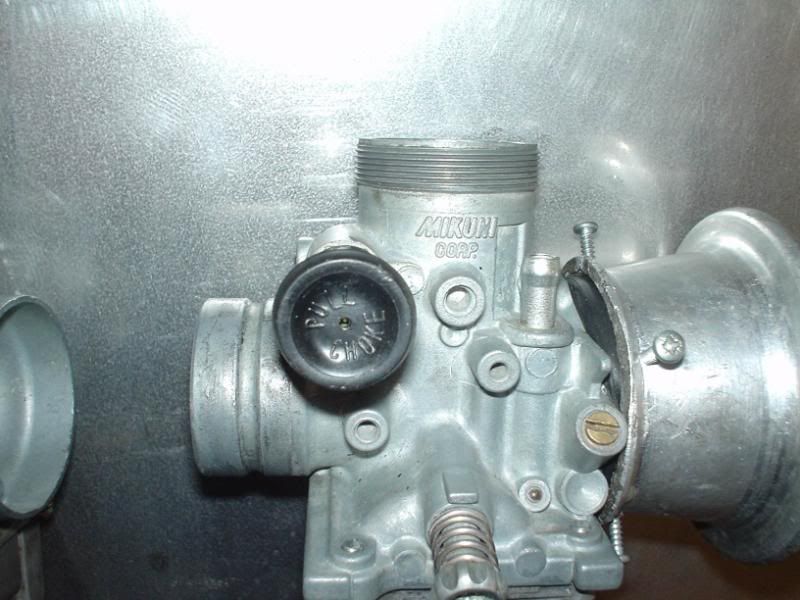 Float bowl are different (copy still on the left) as the gen VM26 has an access cover for quick main jet changes
Gen VM26s use hex shaped jets not round ones
This pic shows what a joke the copy carbs are. The emulsion tube is in two parts on the copy with an 'O' ring between them. (no wonder they rarely work correctly)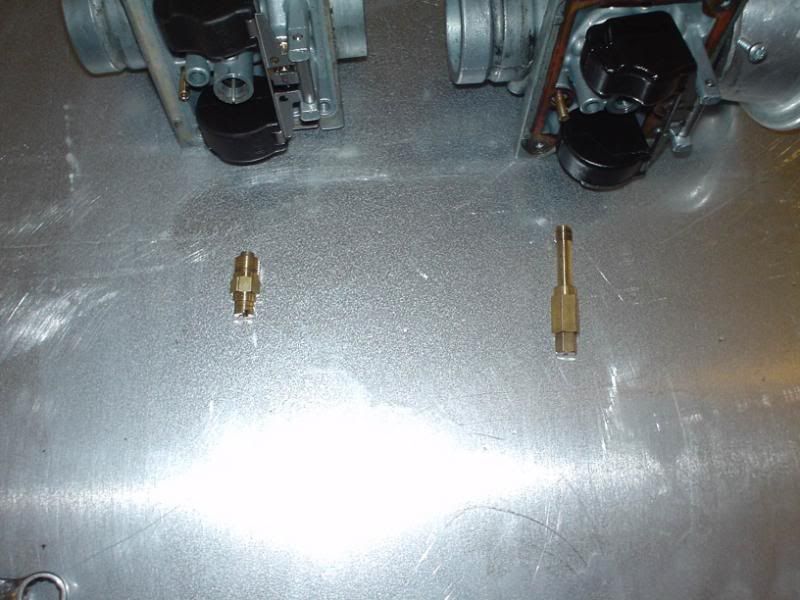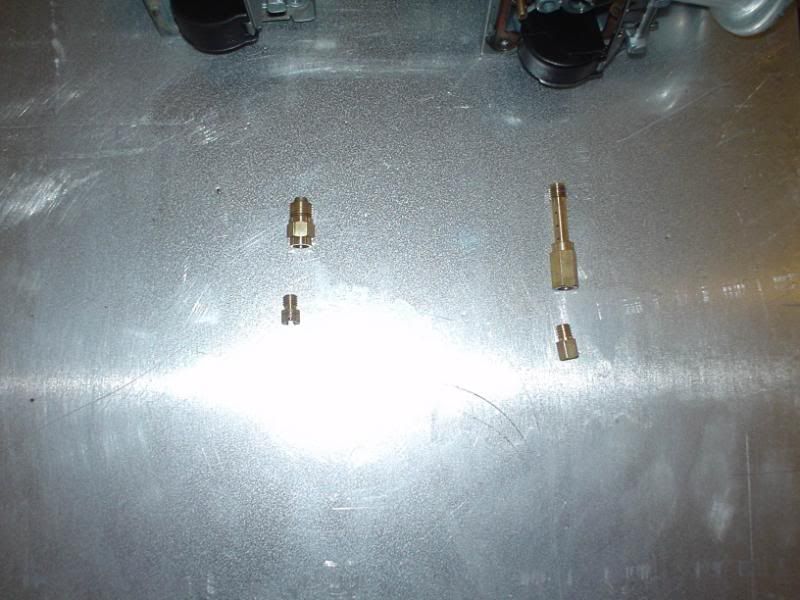 The 26mm measurement is neither the inlet or outlet of the carb it is the size of the venturi (the bit in the middle of the carb where it gets thinner)
Not a great pic but you can just make out the 26 on the carb at 3 O'clock which saves you getting the ruler out