I know that sometimes running a large van or even having your van set up for racing just isn't practical. We had a similar problem when our Mark wanted to downsize vans. This is the sleeping solution we came up with so that the van could hold the bikes, kit etc and still be able to be used as a van for other things. Can also be used on bigger vans to save space.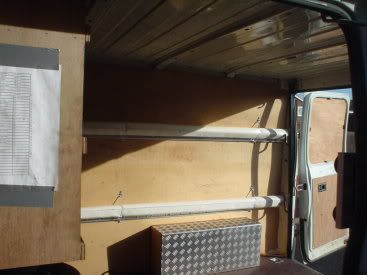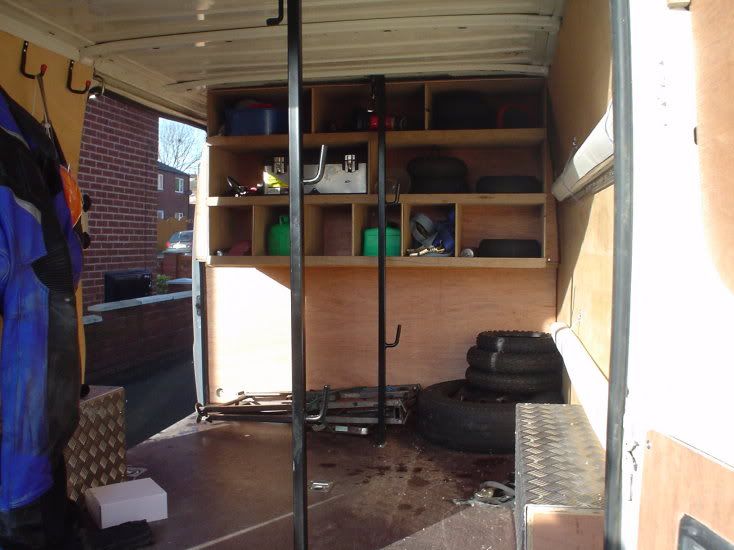 Bars are 40mm (minimum 3mm wall thickness!) box section with hooks welded on to secure the bunk. They are located with lugs on the floor and spring bolts on the roof. They stow away to either side of the rear doors when not in use.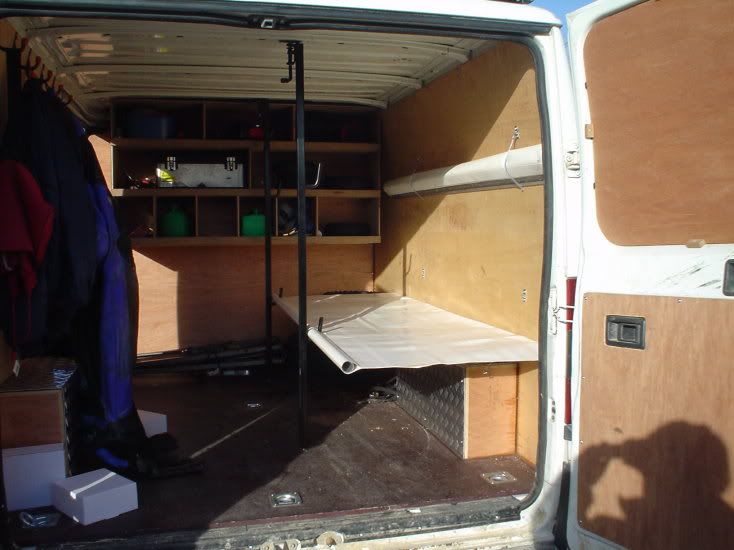 The bunks are made from truck curtains but there are more available and cheaper options out there. There is a pole running along the outer side to slot into the hooks on the bars. We secured some steel box sections behind the plylining so there was something solid to mount the ally strip that secures the bunk.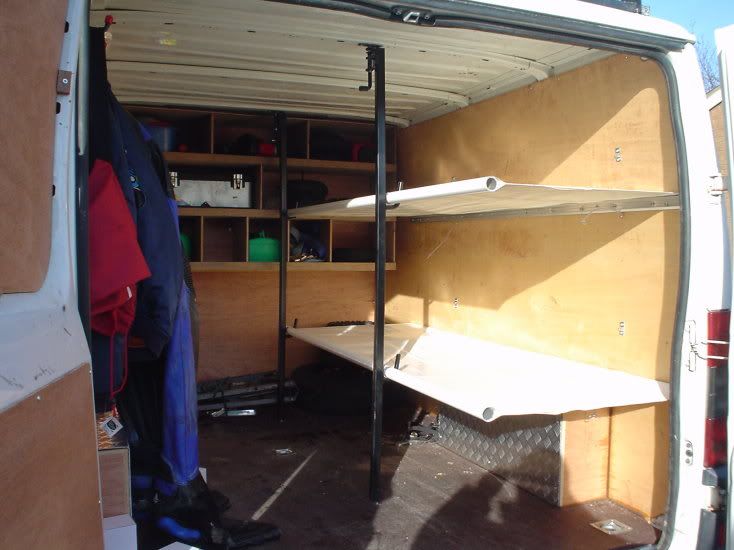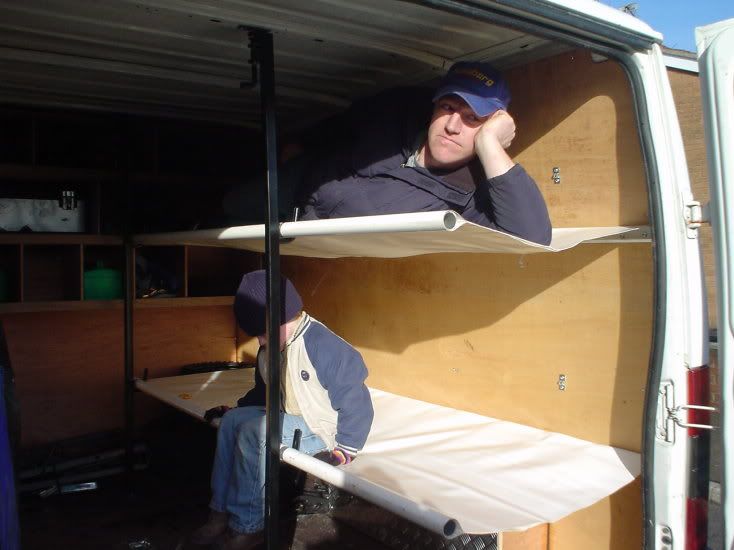 Just to prove they can take the weight I weigh 16.5 stone and kip here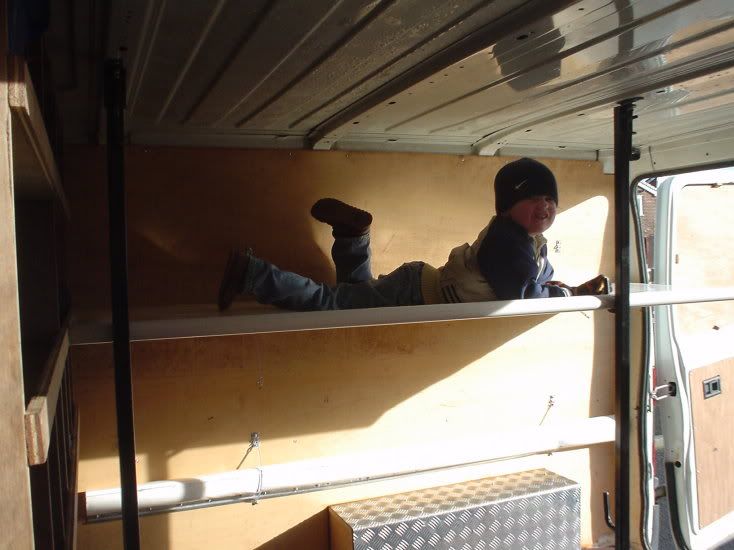 We have had two minimotos and two pitbikes and all the gear in there and still slept in the bunks with no problems at all. Unlike airbeds they don't puncture in the middle of the night and leave you kiping on a cold hard floor.
Sorry but I havn't got the time to do this for anyone but thought it may help those who have trouble coming up with a workable solution.